Raphaël Wisniewski
Partner and patient
r.wisniewski@anderapartners.com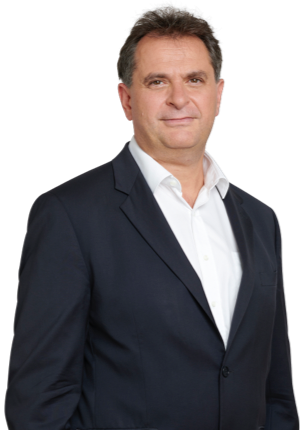 Raphaël joined Andera Partners in 2001.
Since joining Andera he has worked on numerous investments, M&As and IPOs. Raphaël has in depth experience in all types of transactions gained both in banking and in Venture Capital.
He sits on the boards of Dualyx, BioVentrix, ImCheck, Amolyt Pharma, Poxel, Grey Wolf Therapeutics, Enyo Pharma, Dynacure, Artios, AM Pharma and Exciva. He was also a board member of Reviral, Axonics Modulation Technologies, Novagali Pharma, Pangenetics, Chase Pharmaceuticals, Oncoethix and Vessix Vascular until their acquisition by large pharmaceutical or medical device companies.
Raphaël began his career in London, where he spent seven years in the healthcare and investment banking industries. He was first part of the finance department of Générale de Santé International in London, the largest private hospitals group in the UK, where he held treasury and investment analysis functions.
He subsequently worked in the healthcare groups of the Investment Banking divisions of Salomon Smith Barney (1996-1999) and Goldman Sachs (1999-2001). During his years in investment banking, Raphaël participated in many M&A and capital raising deals within pharmaceuticals, medical devices, biotechnology and services companies.
Raphaël graduated from the French business school HEC in 1993 and received a Master's in Applied Economics from Institut d'Etudes Politiques in 1994.
20 years to sow