Loan Hoang-Sayag
Venture Partner and atypical
l.hoang-sayag@anderapartners.com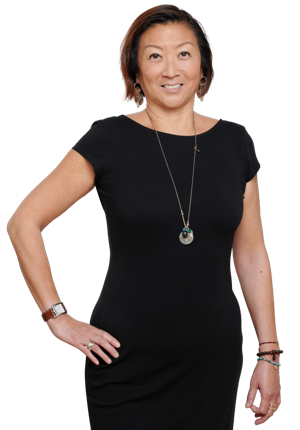 Loan joined Andera Partners' Andera Life Sciences team in November 2018.
Trained as a Hemato-Oncologist, she started her career as Assistant Professor in 1995 at Necker hospital in Paris. She joined the pharmaceutical industry in 2000, first at Roche, then at the Pierre Fabre Research Institute in Boulogne. She then worked from 2005 to 2015 at Quintiles where she led the Oncology-Hematology medical team for Europe and Latin America.
Before joining Andera Partners, she held Chief Medical Officer positions at Cellectis and Median Technologies.
At Andera, she is in charge of identifying potential new investment opportunities, assisting the investment team in setting up investment operations and monitoring portfolio companies.
Loan is graduated from University Pierre and Marie Curie – Paris VI (MD degree, board certification in Hematology and in Oncology, MSc in Virology) and ESSEC Business School.
2 continents,
2 cultures