Olivier Litzka
Partner and passionate about nature & science
o.litzka@anderapartners.com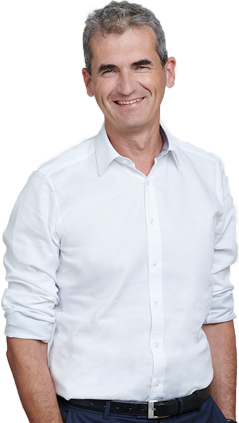 Olivier joined Andera Partners in 2006.
Olivier holds a PhD in molecular microbiology from University of Munich (LMU). During his scientific work he focused on fundamental and applied sciences relating to molecular regulation mechanisms in antibiotic biosynthesis.
In 1998, Olivier joined Mercer Management Consulting in Munich to work on strategic business projects in the healthcare and other industries,  in Europe, the US, and Asia.
Attracted by the emerging biotechnology industry in continental Europe, Olivier joined 3i's Munich-based Life Sciences practice in 2000. There, he was responsible for investing and managing Life Sciences portfolio companies in Germany, in both biotechnology and medical devices. In 2004, he moved to Paris and led the Life Sciences Venture Capital activities for 3i in France, were he accompanied several exits in the legacy portfolio and invested in new companies in France and in the US. During his tenure at 3i, Olivier became acquainted with the Life Sciences team of Andera, and decided to join them in 2006 to jointly build up the activity to one of the leading players in Europe.
Olivier currently serves on the board of Ariceum, FIRE 1, Mineralys, Targed, MMI Microsystems, T-Knife, Arvelle Therapeutics, Allecra Therapeutics, HighLife Medical, MedLumics, Tricares and JenaValve. He was also a board member of Corvidia, Sapiens, Endosense, Novexel and Supersonic Imagine up until their respective acquisitions by large pharmaceutical or medical device companies.