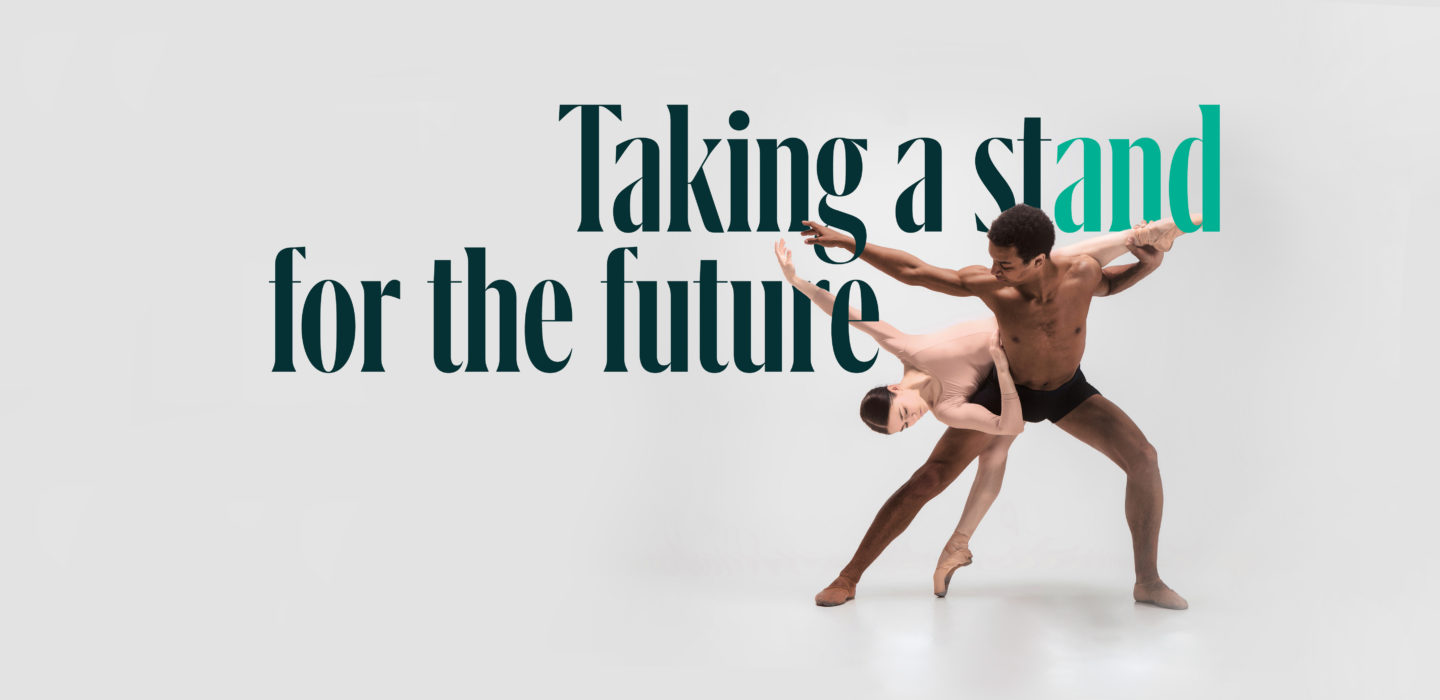 Sustainability
Our ambition as a responsible investor is to support the companies in which we invest to be sustainable in a world where social, societal and environmental issues are growing in order to make CSR a strong strategic axis, a source of innovation, value creation and a factor of differentiation.
OUR STRATEGY
Our sustainability priorities
Driving and promoting responsible investment
Accelerating our action climate change and for the preservation of biodiversity
Contributing to an inclusive and shared economy
Annual CSR report
Andera Partners is pleased to communicate its CSR progress and challenges for the coming years in its 2nd CSR Report.
READ OUR 2021 REPORT
OUR ENGAGEMENTS
10 years

of commitment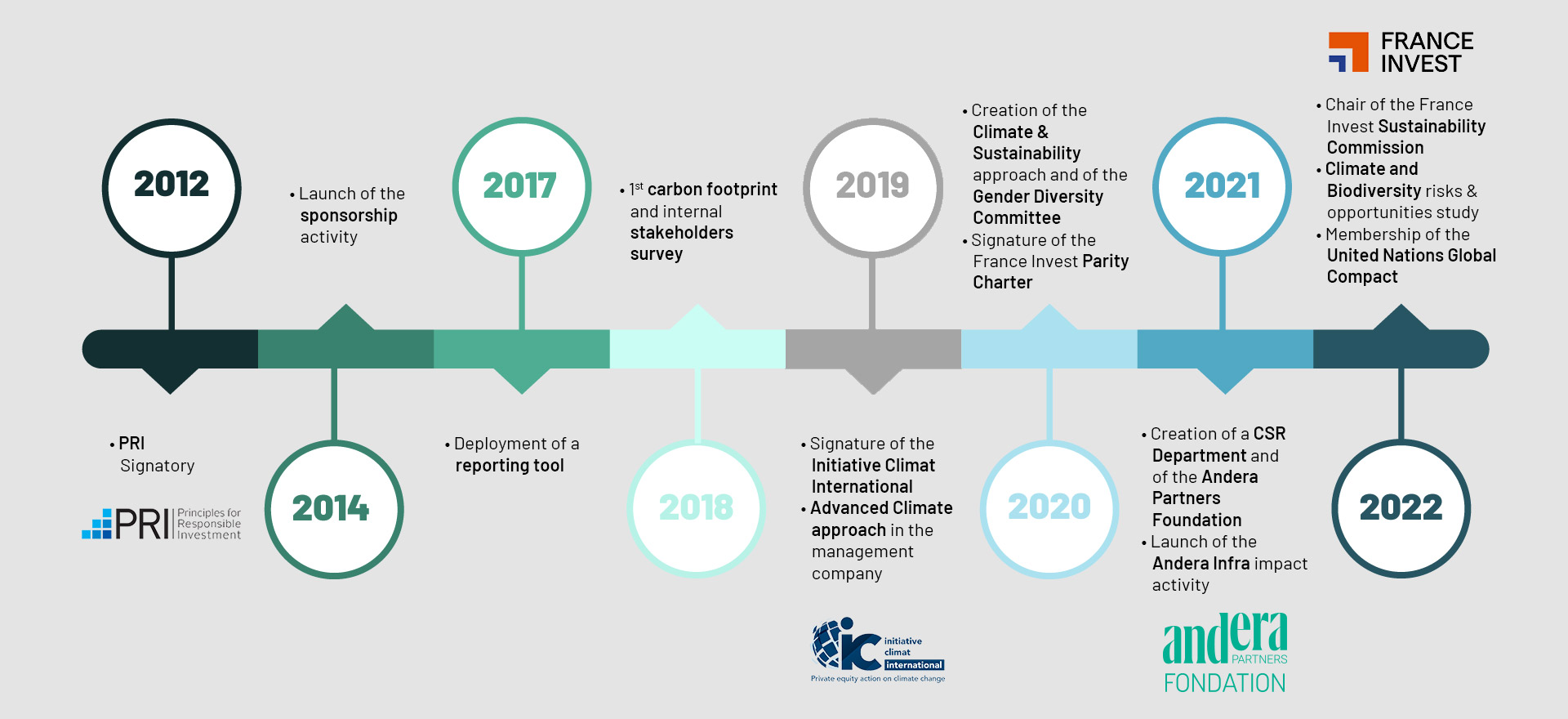 Initiatives
&

labels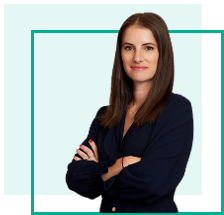 Noëlla de Bermingham CSR Director
Chairman of the Sustainability Commission of France Invest (2019-2022)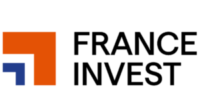 Member of the Private Equity Advisory Committee of the UNPRI
Our governance
The governance of Andera Partners is collegial, composed of a Management Board (two members), Managing Partners 11 members representing Andera Partners' main activities) and a Supervisory Board (three professionals with experience in the sector, as independent members) A CSR team, attached to the Management Board, is responsible for defining and deploying a CSR strategy for the management company and its portfolio companies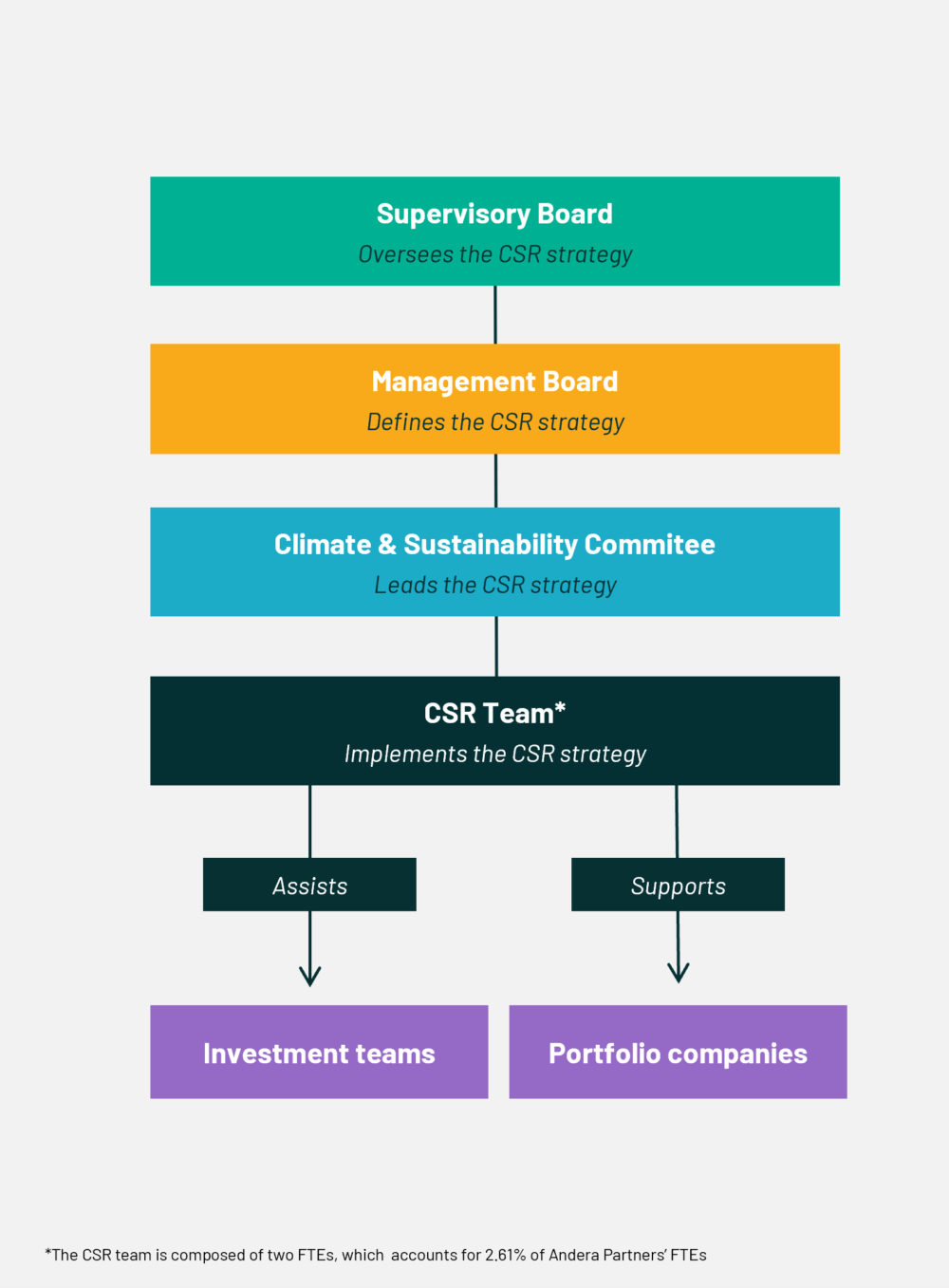 Our
CSR

approach

As an active investor with a 20-year track record of transforming the companies we invest in, Andera Partners must now be a major contributor to the challenges posed by climate change and the biodiversity crisis.

Our ambition for sustainable growth has been continuously strengthened over the past 10 years.

Each of the companies in our portfolio can, at its own level, contribute to providing sustainable solutions to preserve the ability of our societies to live on our planet.

We act on two main levers of contribution in our business:

Within all our funds, transforming the companies we support towards more sustainable model

Through thematic funds, financing the transition and the innovation in health to generate positive impact on society

For all queries regarding the projects supported by Andera Partners, please contact the following address : sustainability@anderapartners.com
CSR

in our investment process
 Exclusions
Application of sectoral and normative exclusions
Preliminary analysis of the opportunity
Materiality analysis of CSR issues and potential exposure to the Sustainable Development Goals
Study of eligibility for the European Taxonomy
Pre-acquisition due diligence
Internal or external analysis of sustainability risks and opportunities as well as key negative impacts
Integration of a summary of the analysis in the investment notes for discussion in the Investment Committee
Shareholder agreements
Integration of CSR clauses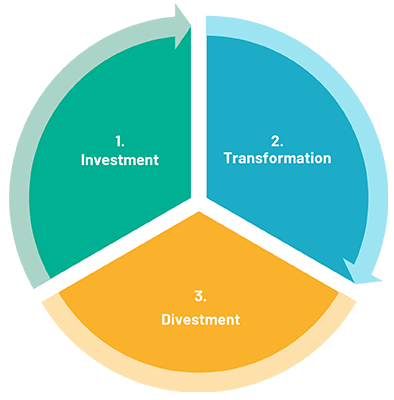 Transmission
Provision of relevant CSR information at the time of divestment in order to value the efforts made during the holding period by the portfolio company.
Support with the implementation of a CSR approach 
Personalised support for the implementation of CSR procedures
Carrying out a carbon footprint measurement within portfolio companies and drawing up an action plan to reduce it
Monitoring
Annual ESG reporting including the measurement of the principal adverse impacts of investments (SFDR 'PAIs' indicators)
Annual sustainability risk mapping
Production of annual reports including the consolidation of ESG data for each fund as well as a summary sheet for each company to identify areas for progress and improvement