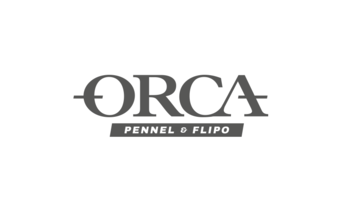 The ORCA Group, supported by Andera Partners and IDI since September 2015, continues its international development and diversification with the acquisition of Italian companies Angeloni and Impregnatex
Paris, 2 July 2019
Two years after an initial external growth operation in June 2017 (Fait Plast, a specialist in high-tech thermoplastic films for various niche applications such as clothing, luxury goods, cars and technical packaging), the European specialist in flexible composite fabrics for industry has acquired two new Italian companies specialising in carbon and technical composite materials, Angeloni and Impregnatex, thereby adding €30 million in additional turnover and establishing its position in Italy.
Founded in 1927, Angeloni is an Italian family-owned company based in Quarto d'Altino (north of Venice) specialising in weaving fabrics from carbon fibres or aramid fibres which are then distributed for a wide range of applications, mainly for the supercar industry, and Impregnatex is Angeloni's preferred partner for the pre-impregnation of its fabrics.
The strategic and industrial merger of the two companies under a single umbrella brand, Angeloni Group, creates a third business line for ORCA dedicated to carbon and composite technical fabrics (pre-impregnated or not). With these acquisitions, the ORCA Group also becomes one of the leading producers of carbon fabrics in Europe, covering and operating the entire value chain.
This new formative phase will enable the ORCA Group to generate consolidated turnover of €120 million in 2019 and strengthen the strategic value of the PENNEL Group which, with its strong innovative capacity, is becoming a leading European producer of textile products and technical films for niche markets.
Mario and Marco Angeloni, long-time Angeloni shareholders, and Impregnatex founder Claudio Torno have reinvested in the operation and will provide transition support through collaboration with the second generation, which will take on more responsibility in order to pursue future development.
As a reminder, CABESTAN Capital, managed by Andera Partners, acquired a minority stake in ORCA in September 2015 alongside IDI and the management team led by Emmanuel Capriglione.
Emmanuel Capriglione, Chairman and CEO of the ORCA Group: "This acquisition allows us to integrate new know-how in the carbon field and target new niche sectors."
David Robin, Associate Director at Andera Partners: "External growth is an integral part of our investment thesis. This new formative phase demonstrates the relevance of the ORCA Group's model based on a high-end positioning and its ability to integrate new complementary know-how."