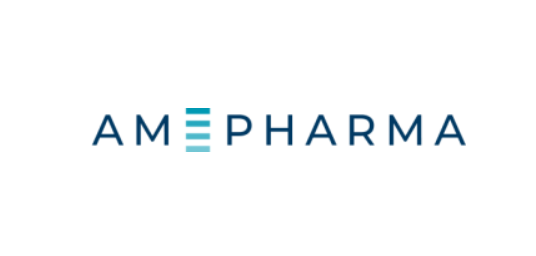 BioDiscovery, a leading Venture Capital Life Sciences Investor, managed by Andera Partners, today announced the co-lead of a $133 million financing in AM-Pharma, a clinical stage biopharmaceutical company, to conduct a multi-national pivotal Phase III trial of its innovative recombinant human Alkaline Phosphatase therapeutic (recAP) for acute kidney injury (AKI). The financing round was co-led by new investors LSP and Andera Partners, and includes founding investor Forbion together with other existing investors, Ysios Capital, Kurma Partners, ID Invest Partners, BB Pureos Bioventures and Gilde Healthcare.
AKI is a devastating disease, with a high mortality rate and no approved pharmacological treatments. The most important cause of AKI, which affects millions of patients worldwide, is sepsis. AM-Pharma was awarded Fast Track designation by the US Food and Drug Administration in 2016 and recAP has the potential to be a first-in-class medicine for AKI.
The results of AM-Pharma's adaptive Phase II STOP-AKI study of recAP in 301 sepsis patients with AKI, demonstrated a significant relative reduction in mortality of more than 40% in the treatment group compared to the placebo group. Whilst the primary endpoint – short term kidney function – was missed, long-term kidney function was significantly improved. Throughout the study, recAP was shown to be safe and well tolerated. These results were published in the Journal of the American Medical Association (JAMA)[1].
This new capital will be used to support the largest ever clinical trial in SA-AKI, seeking to enroll up to 1,400 patients with SA-AKI at multiple sites in approximately 12 countries. Following recent discussions with regulatory authorities in the US and Europe, AM-Pharma plans to submit market authorization applications following the successful completion of this upcoming single pivotal Phase III study.
Erik van den Berg, the CEO of AM-Pharma, commented: "Raising this amount of capital from highly experienced life sciences venture capital firms LSP and Andera Partners with continued support from existing investors, highlights the urgent medical need in AKI and the potential of recAP as a life-saving treatment. We look forward to working with our expanded investor syndicate and to initiating the Phase III trial."
Raphael Wisniewski, Partner of Andera Partners, added: "We were very impressed with the concept-to-clinic work that AM-Pharma has carried out. This includes the development and cGMP manufacturing of recAP, gaining an understanding of its mechanism of action, designing and running an adaptive Phase II clinical trial, and most importantly its positive impact on patients with SA-AKI. On this journey AM-Pharma has matured from a start-up to a clinical-stage biopharmaceutical company with an in-depth understanding of the underlying and complex causes of acute kidney injury. We look forward to these valuable insights translating to future treatment for patients with renal and other diseases of high unmet medical need diseases."
[1] https://jamanetwork.com/journals/jama/fullarticle/2710776?alert=article