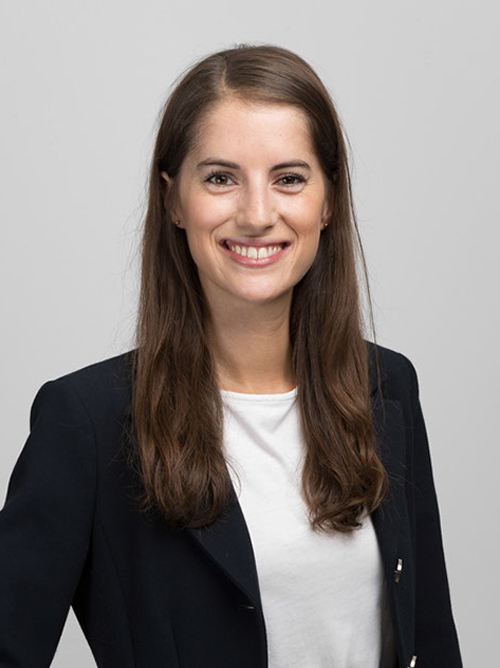 With 11 years of experience in sustainable business transformation, Noëlla de Bermingham is taking charge of ESG at Andera Partners to reaffirm and accelerate the asset manager's commitment to a sustainable future.
Andera Partners, a responsible and committed private equity firm, welcomes Noëlla de Bermingham on board as Chief Sustainability Officer to oversee ESG (Environment, Social and Governance) issues. The firm has created this new position as part of its ongoing efforts to consolidate and accelerate its ESG strategy.
With more than 10 years of experience in sustainable business transformation and after 6 years as Deputy Head of CSR at Eurazeo, Noëlla de Bermingham will assume a frontline sustainability role at Andera Partners. With experience on both the corporate side – during her 5 years as Head of Projects, Strategy and Innovation in the Accor Group's Sustainable Development Department – and in Private Equity, Andera Partners' new Chief Sustainability Officer aims to work closely with the management firm's business lines and to monitor the companies it supports. She is also a member of the United Nations Private Equity Advisory Committee on the Principles for Responsible Investment (UNPRI).
Noëlla de Bermingham: "I am delighted to be joining Andera Partners as Chief Sustainability Officer. I have seen, as an outside observer, the responsible ambition fostered by the firm in recent years. Coming on board to take up this new position is very exciting, and I look forward to writing some new pages in Andera Partners' ESG chapter."
Beyond financial performance alone, Andera Partners is committed to creating sustainable non-financial value in a number of ways, as an asset manager, as a shareholder in growth companies and as an influencer in the private equity ecosystem.
Andera Partners has been a UNPRI signatory for more than ten years and continues to consolidate its responsible and sustainable commitment. In September 2018, Andera Partners set up a Climate & Sustainability Committee among its investment teams to work on implementing ESG best practices across the firm and the companies it supports. In 2019, Andera Partners joined the International Climate Initiative (ICI) co-signed by a large number of private equity firms with the aim of reducing the greenhouse gas emissions of companies in their portfolios and ensuring the sustainability of their performance. Since December 2019, Andera Partners has been C02-neutral certified based on the PAS 2060 specification, the first internationally recognised carbon neutrality standard.
The creation of a Chief Sustainability Officer position and the arrival of Noëlla de Bermingham are therefore in keeping with Andera Partners' ESG strategy, whereby the firm's commitment is measured according to non-financial criteria.
Sylvain Charignon and Raphaël Wisniewski, asset managers at Andera Partners: "We intend to take tangible action to address these major issues, which are everyone's concern. Noëlla's arrival marks a crucial milestone for us and we are delighted that she has chosen to join us. Noëlla will embody our commitment to ESG issues, contributing in particular to accelerating the incorporation of non-financial criteria in the value creation plans that we support."
Photographer : Peter Allan