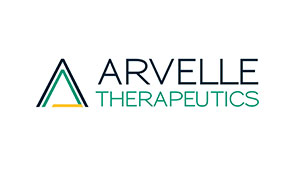 Andera Partners and a syndicate of international investors finance a new CNS-focused European biopharma company Arvelle Therapeutics
Andera Partners participated in the Series A financing of Arvelle Therapeutics, a newly-formed company that acquired exclusive European rights to Cenobamate, a highly differentiated anti-epileptic compound. The new CNS-focused company, received one of the largest initial financing commitments for a European-focused biopharmaceutical company from a global syndicate which, aside from Andera Partners, includes NovaQuest Capital Management, Life Sciences Partners, BRV Capital Management and H.I.G. BioHealth Partners.
Arvelle Therapeutics acquired the drug from SK Biopharmaceuticals for an upfront payment of $100 million and future potential milestones of up to $430 million. The company intends to file a Marketing Authorization Application (MAA) for cenobamate for partial-onset seizures in adult patients.
Oliver Litzka, Partner at Andera Partners, will join the board of Arvelle alongside other syndicate members.
The press release issued by the company and SK Biopharmaceuticals is available here.