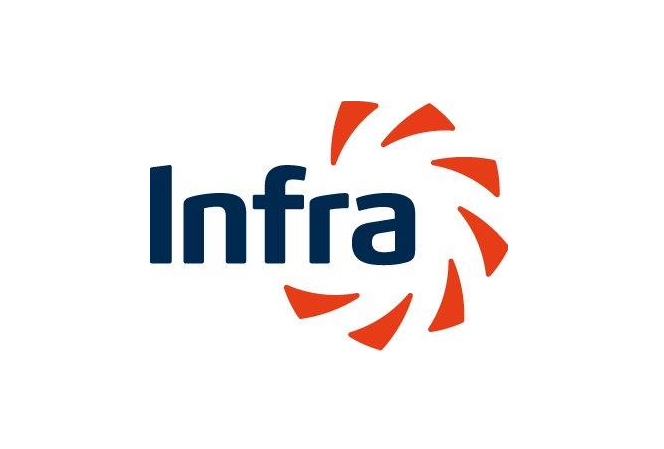 Infra Group enters the next phase of growth with Winch Capital
Winch Capital 4, managed by Andera Partners, one of the leading French Private Equity firms, today announced that it has completed the acquisition of a majority stake in Infra Group, Belgium's major multi-disciplinary network infrastructure and service provider, from Waterland Private Equity and family investors. In the context of the transaction, Infra Group's CEO Tom Vendelmans reinvested significantly and 17 managers became shareholders for the first time.
Paris, 5 April 2019 –
Infra Group is the leading partner for design, installation, improvement and maintenance of distribution networks, offering full turnkey solutions and services to telecommunications, electricity, gas, heating and water operators and local authorities in Belgium. These end-markets benefit from solid growth drivers across all utility segments and, as the largest independent player in Belgium, the Group has built a solid order book for the coming years. Infra Group is a trusted partner to its customers, including most Belgian utility companies, thanks to its ability to provide quality of service and highly-qualified resources to its clients, which is key in a market where the need of replacement and extension of existing infrastructure is growing and where the scarcity of skilled employees has never been so important. Infra Group has also built specific knowhow in certain niche technologies, such as horizontal directional drilling (HDD), where the Group is market leader in Belgium and France.
Over the years, Infra Group has grown continuously through both organic growth and multiple strategic acquisitions (20 since 2000), has expanded in France (Northern and Paris regions) through acquisitions and has developed a presence in Germany (North Rhine-Westphalia). Infra Group employs over 1,000 individuals across Belgium, France and Germany and generated sales in excess of €160 million in 2018.
The new partnership between Andera Partners and Infra Group will accelerate the growth strategy, especially in France, where Andera Partners can leverage on its network to access new opportunities and can offer a deep understanding of the French utility ecosystem. In Germany, the management team and Andera Partners will consider acquisitions to consolidate the Group's presence in the region. Today, Infra Group has already an important pipeline of potential acquisitions.
Andera Partners led this majority LBO, alongside the CEO Tom Vendelmans and the management. A new financing pool was set up in the context of the transaction, with the renewed confidence of ING and Belfius (already present in the previous pool) and two new banks, Deutsche Bank and Caisse d'Epargne Hauts de France, to support the development of the Group. Additionally, the banking pool set up a sizeable acquisition facility to sustain the significant expansion plan.
Laurent Tourtois and Antoine Le Bourgeois, Partners at Andera Partners, said: "Winch Capital is truly excited to partner with Tom Vendelmans and his team to continue and accelerate the growth of Infra Group. We have been impressed by Infra Group's management team and our common goal is to reinforce Infra Group's position as a leader in the Belgian market, while pursuing the change of scale of the Company through new growth opportunities in Europe, notably in France and in Germany."
Tom Vendelmans, CEO at Infra Group, added: "Loyal and highly-qualified workforce and strong customer relationships are the foundation of Infra Group's success. Over the past years we have been able to grow and diversify our customer base, as well as further strengthen our technical knowledge, both organically and through targeted acquisitions, and we are proud of the market leading position we have built. Since our first exchanges with the Winch Capital team in 2017, we have built a relationship of mutual understanding and trust. We have found in Winch Capital the ideal investor to support the next phase of our ambitious growth plans to reach €250-300 million revenue over the next few years."