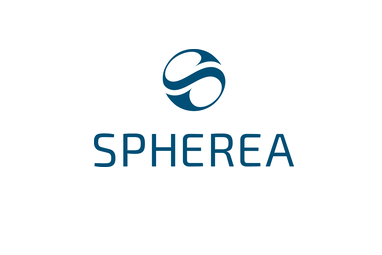 SPHEREA continues its growth trajectory with a consortium comprising Andera Partners and Omnes
Paris and Toulouse, 15 May 2019 – A consortium, comprising Andera Partners, via its fund WINCH Capital 4, and Omnes, via its fund Omnes Croissance 4, is taking a majority shareholding in the group SPHEREA, alongside management and its existing financial shareholders (ACE Management via Aerofund III and IRDI-SORIDEC Gestion, via SCR fund IRDI).
Since its exit and its capitalistic independence from the Airbus group, SPHEREA, created in 1965, continues its growth trajectory with the ambition of becoming first European, and then world leader in technological test solutions that enable the availability and security of critical systems for civil or military clients.
SPHEREA offers modular technology solutions for the entire lifecycle of electronic systems. A recognized market integrator, which has developed a wide range of products dedicated to electronic tests, such as the ATEC Series automatic test benches used in maintaining most Airbus and Boeing aircraft, the group relies on the synergy of its professional expertise in the fields of electronics, microwave, optronics, and power electronics. Since its exit in 2014 from the Airbus group, SPHEREA has diversified into energy and rail sectors.
The Group's development dynamic is supported by an excess of 600 loyal customers worldwide, major players in aerospace and defence (Airbus, Dassault, Honeywell, Lufthansa Technik, DGA, Nahema, Thales, Comac), energy (EDF, Schneider Electric, RTE), or railways (SNCF, Alstom).
SPHEREA generated around €130 million in turnover in 2018, half of which came from exports (50 countries), and employs over 600 staff in France, Germany, the UK., the US and in Asia.
The aim of this deal is to allow SPHEREA to take a new step in its development based in particular on the following strategic areas:
Broadening its technological offer: in particular, developing predictive maintenance solutions, anticipating diagnostics, decision support, portable soil testing, on-board maintenance, and simulation;
Strengthening its positioning in new markets (energy and rail), drawing on its previous expertise in aeronautics;
Accelerating its international development (particularly in Asia and the US) and intensifying its policy of strategic acquisitions in France and Europe.
Christian Dabasse, CEO and Chairman of SPHEREA: "Our raison d'être is to ensure the reliability and security of our customers' critical systems, we intervene where human life is at stake. Research and innovation are essential axes in a changing world in paradigm shift. Our new financial partners will enable us to expand our offering through increased R&D that responds to these challenges, as well as an ambitious external growth policy, both in France and abroad, on related trades or on new technologies in line with our mission. I especially thank Thierry Letailleur who, in 2014, as CEO of ACE Management and CEO of IRDI, was kind enough to support me in the creation of SPHEREA, and today allows us to enter a new phase of development."
Antoine Le Bourgeois and Pierre-Yves Poirier, Partners at Andera Partners: "Management convinced us of the solidity of the Group's historic businesses and the potential for new technological developments in the years to come. In addition, SPHEREA Group is fully committed to the investment strategy of our WINCH Capital 4 fund, which aims to support the change in scale of leading players in their market."
Stéphane Roussilhe, Partner at Omnes: "We are delighted to support the management team in developing SPHEREA's core business but also by helping external growth in France and internationally. This investment thesis perfectly reflects the strategy of our Omnes Croissance 4 fund."
Thierry Letailleur, CEO, and Delphine Dinard, Partner, at ACE Management: "We are delighted to participate in this deal led by Andera and Omnes which allows us to continue supporting the group SPHEREA, which began 5 years ago. We are very proud of the journey made by Christian Dabasse and all his teams. This transaction also illustrates the ability of ACE Management to support strategic industrial companies across all phases of their development, such as the reinvestments recently made within the groups Duqueine, Nexteam, Rafaut and Socomore."
Marc Bres-Pintat, Investment Director at IRDI-SORIDEC Gestion: "After backing Christian Dabasse and his teams during the successful spin-off from the Airbus group, IRDI-SORIDEC Gestion wanted to join this new capital-intensive operation aimed at providing SPHEREA with the means to pursue its growth strategy."