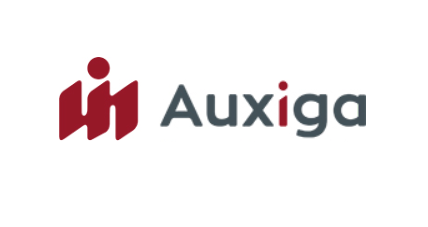 Andera Partners sponsors the management-led buyout of Auxiga Group from IK Investment Partners to foster international expansion
Alongside key executives, Winch Capital 4, an investment fund managed by Andera Partners, has reached an agreement to take over Auxiga Group from the IK Small Cap I Fund, advised by IK Investment Partners. The transaction will allow the management team to increase its ownership share. Auxiga Group is the undisputed leader of inventory pledge and floor check services in France and in Belgium.
Paris, 15 November 2019 – Auxiga Group was founded in Belgium in 1919 and has been active in France since 1975. The group provides inventory pledge services to financial institutions and corporate borrowers wishing to leverage part of their inventory to gain access to a wider array of financing solutions. The group is the undisputed market leader in France and Belgium and operates through three subsidiaries: Auxiga, Sofigarant and Eurogage, the latter of which was acquired in January 2019. Auxiga Group recently began its international expansion by launching a subsidiary in the Netherlands where it aims to export its asset inspection and floor check expertise to support its international clients, typically captive automotive manufacturer banks.
Auxiga Group was acquired by the IK Small Cap I Fund in 2015. With IK's active support, the group successfully completed the consolidation of the French market and initiated its international expansion. This next step with Andera Partners marks the beginning of a new expansion phase for the Group with the aim of:
Further spreading the use of inventory pledge solutions in France;
Widening the group's expertise to include complementary services for financial institutions;
Supporting the Auxiga's expansion abroad with the aim of building an international player capable of handling major projects on a European level;
Achieving this international expansion through targeted build-up acquisitions, some of which have already been identified.
The management team, led by CEO Arben Bora, has taken this opportunity to increase its ownership of the company.
A unitranche debt facility will be provided by Barings to complete the financing of the acquisition.
Closing is expected by the end of 2019.
Auxiga Group is the 7th investment of Winch Capital 4, Andera Partners' investment fund dedicated to growing mid-market SMEs.
Pierre Gallix and Arnaud Bosc, Partners at IK Investment Partners and Advisors to the IK Small Cap I Fund: "We are proud of the journey accomplished with the management team. Thanks to the Eurogage acquisition, Auxiga Group is now the clear leader in inventory pledge in France and is ready to embark upon the next chapter of growth. We wish Andera and the management team all the best to realise their ambitions."
Arben Bora, CEO of Auxiga Group: "We would like to take this opportunity to thank IK for all of their support the past years which has enabled Auxiga to strengthen its market position. It is with great pleasure that we take this step forward as we welcome Andera Partners at our side. We are now stepping into a new expansion phase which should lead us to new frontiers, both by building a presence in new geographies and by broadening our expertise."
François-Xavier Mauron and Laurent Tourtois, Partners at Andera Partners: "We are delighted to back Arben Bora and his team as the company enters into a new phase of ambitious growth. Auxiga Group possesses all the qualities we look for in an investment opportunity: an ambitious and outstanding management team willing to engage in an international change of scale project, a company holding a rare expertise strongly valued by its clients, and a resilient underlying market yet with considerable growth potential."